Final presentation session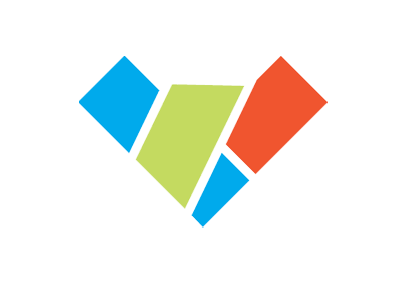 [WATCH] Final Presentation Session: Watch it live!
On December 10, 2022 (Saturday), the Tsunagu Research Project will be holding its Final Presentation Session. All teams from Japan, Malaysia, the Philippines, and Singapore will be presenting the fruits of their research for the past half year. Participating students have been researching on topics related to environmental issues in the Philippines.
This year's Tsunagu Research Project targeted environmental issues in the Philippines. During the final presentation, 18 teams from 12 different schools will gather to present their research project online. The upcoming event will be broadcasted and you may watch the students showcasing their research journey and interesting things that they have done and discovered during the course of this program. 

Aside from the presentation, questions from invited panelists from Japan, Singapore and the Philippines will be given after each team presentation. 
---
About the Keynote Speaker
Ms. Maria Lourdes Dario
Director
Challenergy Philippines, Inc.
She is a graduate of Kyushu University with a degree on BS Biology major in Genetic Information and Control, on her return to the Philippines, she has been engaged with Japanese government technical assistance projects in the country in the field of environment, energy efficiency and renewable energy, as well as Japanese companies business development in the Philippines in the fields of agriculture and manufacturing.

Event Program
Time
(MY/SG/PH Time)
Time
(Japan Time)
Activity
12:30 – 13:00
13:30 – 14:00

Zoom Open

13:00 – 13:10
14:00 – 14:10
Welcoming by Emcee (Mr. Ahmad Zaim Hussin)
Opening Remarks

(Mr. Bryan Angelo Foronda) 

13:10 – 13:20
14:10 – 14:20
Keynote Speech

(Ms. Maria Lourdes Dario, Director, Challenergy Philippines, Inc.)

13:20 – 13:30
14:20 – 14:30
Special Remarks


(Mr. Ryo Inori, Business Creation Department,

Focus Systems Corporation)

13:30 – 13:35
14:30 – 14:35
Announcement of Groupings, Tsunagu Timeline & Goal and Introduction of Panelists

(Mr. Ahmad Zaim Hussini) 

13:35 – 16:50
14:35 – 17:50

Research Team Presentations

5 min. Presentation, 3 min. Q&A (each Team)

Starting with Kadai Group (Energy) then Jiyuu Group (Energy, Water, Waste)

5 min break between each Group Session

16:50 – 17:00
17:50 – 18:00
Closing Remarks & Photo Session

(Dr. Yevgeny Aster Dulla)
---
We invite everyone to join the Final Presentation Event day live through Zoom as our students showcase the interesting things that they have done and discovered during the course of this program

PLEASE REGISTER USING THE LINK BELOW or the QR code ABOVE
Registration Link: https://tsunagu.lne.st/TSUNAGUFinalsViewing
(Note: Registration in the Leave a Nest ID account through the link above is required before we can send the Zoom Link invitation.)
PROGRAM OUTLINE
Date:
December 10, 2022 (Saturday)
Time:
13:00 – 16:00 (Malaysia, Philippines, Singapore)
14:00 – 17:00 (Japan)